---
Leadership Training and Development Programme (LTDP)
The LTDP is a conceptual umbrella for all of Serve Ministries' training efforts. The focus is on the training of emerging leaders and the development of existing leadership. The Church in North-West India cannot grow in numbers or in spiritual depth and maturity without competent, committed, trained and well-equipped leadership. Young men and women need to be prepared for leadership. Those who already are exercising leadership need extensive inputs in order to maximize their leadership abilities and ministry skills. This is the task of leadership development.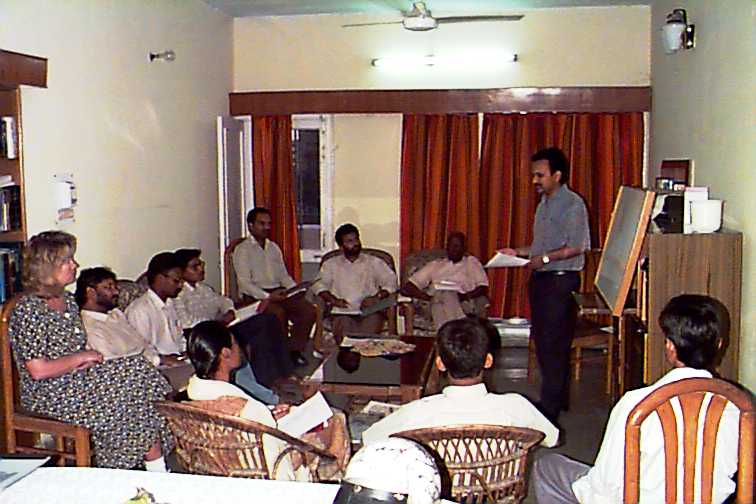 The Pastoral Leaders Track focuses on those in the Church who fulfill a pastoral function -- whether they be ordained or vocational ministers or lay leaders whose primary ministry is directed to the members of their local church. Pastoral leaders are the pillars of the local church: training and developing them strengthens the local church.
The other LTDP training and development efforts seek to promote, among other things, a deeper spiritual life, a commitment to the study and application of the Bible to personal and corporate life, a commitment to the local church, to evangelism and missions. A wide variety of seminars, workshops and other training and development activities are available.
If you would like to be involved in this programme, write to the Director, Leadership Training and Development Programme, Serve Ministries.
---
Return to Current Projects
Return to Serve Ministries Home Page